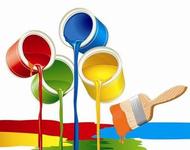 On April 12, PPG Industries, the world's leading supplier of paints and special products, announced that the company had reached a definitive agreement with privately-owned specialized coating company Deft in California to acquire some of its assets. Deft's previous major business was providing structural steel primers and enamels to the North American aerospace industry, and it also had a small portion of the construction and industrial coatings business.
Barry, PPG's vice president of aviation, said: "The acquisition of Deft will consolidate PPG's leading position as an aerospace coating supplier, and Dedef's advanced waterproof chrome-free technology can provide PPG with a richer range of products, especially in the aerospace industry. With rapid development, PPG and Deft have been providing technical support to the aviation industry for a long time, and the environmental protection coating system of Deft will provide long-term protection for the development of PPG's business. At the same time, we will also have the ability to accelerate coating innovation and provide customers with more extensive services. The selection will be made and the pressure on the environment will be reduced." The acquisition is expected to close in the second quarter, and the current investment amount has not yet been announced. Established in 1938, Deft private specialty coating company has the world's leading waterproof technology and chromium-free technology, and is also a supplier of enamel paint for aviation. The company has 140 employees.
With its leadership in innovation, sustainability, and color, PPG Industries helps customers from industries, transportation, consumer goods, construction, and aftermarket markets improve their appearance and services in a variety of ways.
Particle Hard Board,Hard Board,Plain Hard Board
Particle Board Co., Ltd. , http://www.nswoodflooring.com